Valley of the Sun YPN
Young Professionals Network
If you are interested in staying ahead of the curve in education and technology while networking with other professionals, then you're interested in YPN!
YPN is a member-driven group of career-minded real estate professionals who want to serve the community, educate themselves on the latest technology and industry practices, and network with fellow REALTORS®.
The Valley of the Sun YPN group is the first in the state of Arizona. REALTOR® Magazine launched the Young Professional Network in 2006 as a way to help the younger generation of REALTORS® build a stronger link with the magazine and the real estate industry, in general.
Realtor.org/YPN
features a lively blog, YPN website and social events that are designed to give its members the tools they need to advance their careers – and have fun in the process!
New members are always welcome and we promise your involvement will be very rewarding and exciting.
ValleyOfTheSunYPN.com
Valley of the Sun YPN - Facebook
Why Join Valley of the Sun YPN
?
YPN Application
Valley of the Sun YPN
Meets the first Thursday of the month
11:00 - 12:30 PM
WeMAR Peoria Office
Rosita


Lopez


Andrea


Linde




Chairperson

Chairperson Elect



Valley of the Sun YPN Liaison: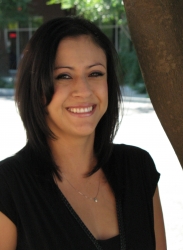 Jennifer Vargas
623.931.9294
jvargas@wemar.org